With plastic balloon sticks included in the EU Single Use Derivative, coming into force from 2021, Chesham based balloon printer, B-Loony had already been working with global clients to develop a sustainable alternative, the cardboard balloon holder, BalloonGrip™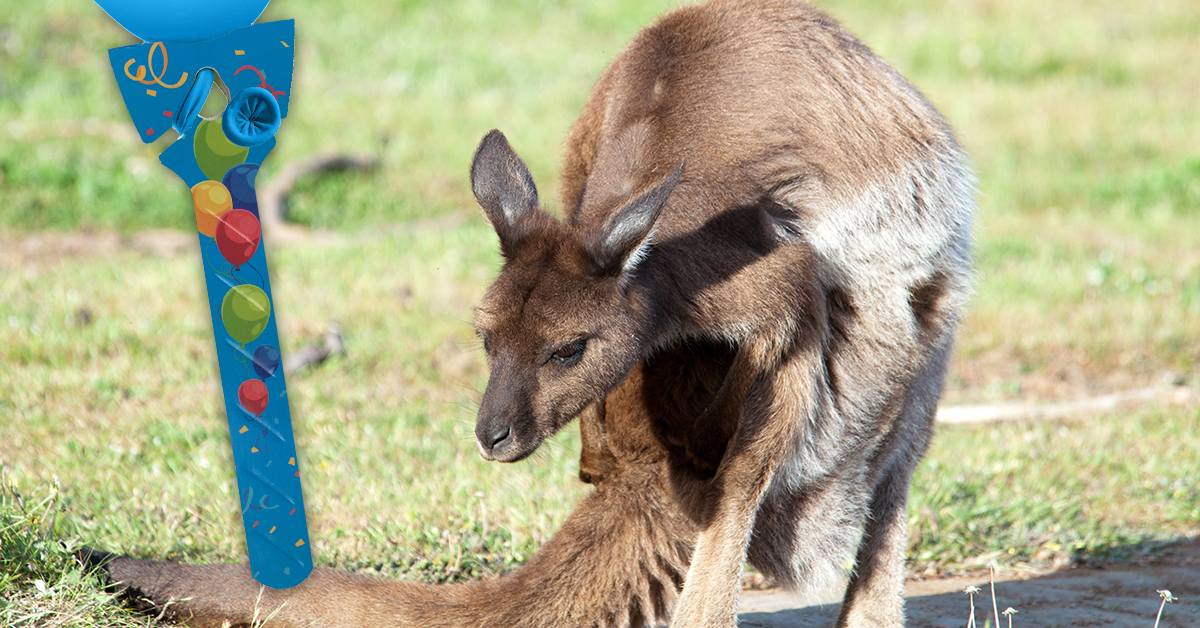 Launched to the promotional industry in January 2019, at the European Trade show, PSI in Dusseldorf, and created from sustainable raw materials which are fully recyclable, this clever cardboard invention could help save thousands of tons of plastic from land fill.
In fact, in September 2019, B-Loony were awarded the Save the Planet Award 2019 for the BalloonGrip™ eco-friendly balloon holder at the prestigious European Carton Excellence Awards ceremony, held at the ECMA Congress in Malta.
In the same month, B-Loony announced successful global sales coverage, with over 10 million units ordered for clients in the UK, Canada, Germany, Italy, the Netherlands and Scandinavia. With serious enquiries from Asia, Australia, Russia and the United States, B-loony was hopeful that the message was getting across that natural rubber balloons and cardboard balloon holders are a viable non-plastic alternative.
And then, in October, Andy MacInnes, Commercial Director at B-Loony, received an email from a happy customer on Kangaroo Island!
Thanks to the first wholesale BalloonGrip™ order placed through Australian distributor, Joby Graves, this email was received from Kangaroo Island's only event display and balloon bouquet delivery retailer, Seas The Moment:
I was so excited when I received the email regarding the BalloonGrip™. Yes, they arrived at our door in a timely fashion. I even posted a photo on Facebook.

I had a balloon business on the mainland back in the 80's and 90's and when we retired and moved to Kangaroo Island, decided to start up as a home based business for Event display and Bouquet deliveries. There was no-one here on the Island doing balloons at all, so the majority of the locals have embraced our little business. It has more than exceeded our expectations - you can check out our Facebook page to see what I get up to.   https://www.facebook.com/seasthemomentki'
Seas The Moment owner, Jane, explained that as sponsor of her local Community Christmas Pageant, she had decided to swap the usual plastic balloon stick or helium-filled balloon giveaways for the more environmentally friendly cardboard balloon holders, holding natural rubber latex balloons.
Commenting honestly that her business is unlikely to be B-Loony's biggest customer, she is certainly the most remote, and is already interested in personalised holders with her business branding, as well as any festive variations in the next range of BalloonGrip™ designs.  In no doubt as to her ordering again next year, Jane leaves with a lovely comment:
Good on you for creating a more environmentally friendly option and I wish you every success.
Andy MacInnes, Commercial Director for B-Loony said:
What a fantastic story. We really have covered every corner of the globe and look forward to receiving future orders from Jane on Kangaroo Island.  The global sales coverage for BalloonGrip™ has already exceeded our expectations in our first year of launch.  This, combined with our Save the Planet Award, has proved that the promotions industry is ready for sustainable alternatives to traditional marketing activity and we look forward to growing our product range to suit this new demand.