We print
thousands of metres of bunting

every year.

Our high quality bunting is digitally printed and manufactured in our UK factory, just outside the M25. We believe this is important for customers who need reassurance about the origin and safety of products, and want to buy from suppliers they trust. Choose from our range of materials suitable for indoor or outdoor use and durability.
Indoor Paper Bunting
Celebrate in style with our custom printed paper bunting.
Every event is a marketing opportunity, maximise your exposure with our promotional bunting, made to order here in the UK.
✔ Low-Cost
✔ Ideal for Indoor Events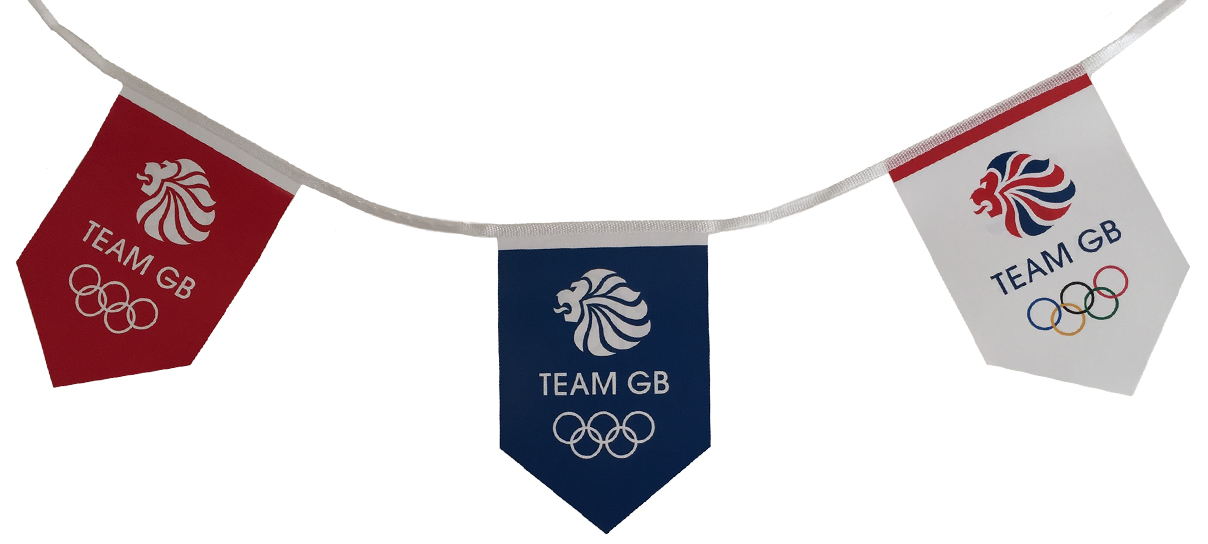 Synthetic Bunting
Upgrade to synthetic bunting for short term outdoor events. The synthetic pennant is more durable than standard paper.
Can be printed with alternating designs, on white or coloured webbing.
✔ More durable than standard paper.
Waterproof Outdoor Bunting
Looking for an all weather solution? Our waterproof outdoor bunting will withstand wind and heavy rain, ideal for outdoor events and promotions.
✔ Waterproof, ideal for outdoor use.
✔ Tear resistant.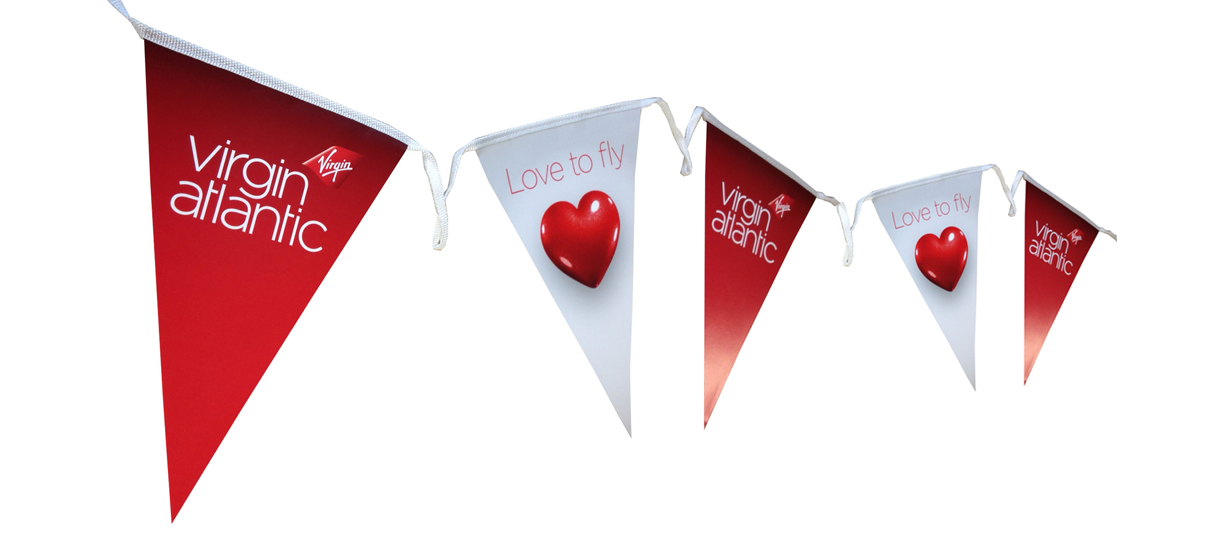 "you never let me down when it comes
to getting an order out the door"
Emma Kemp | Creative Juice
Our happy clients: