Latex Balloons & The Environment
Latex Balloons & The Environment: The Facts
LATEX balloons are 100% Biodegradable & Compostable!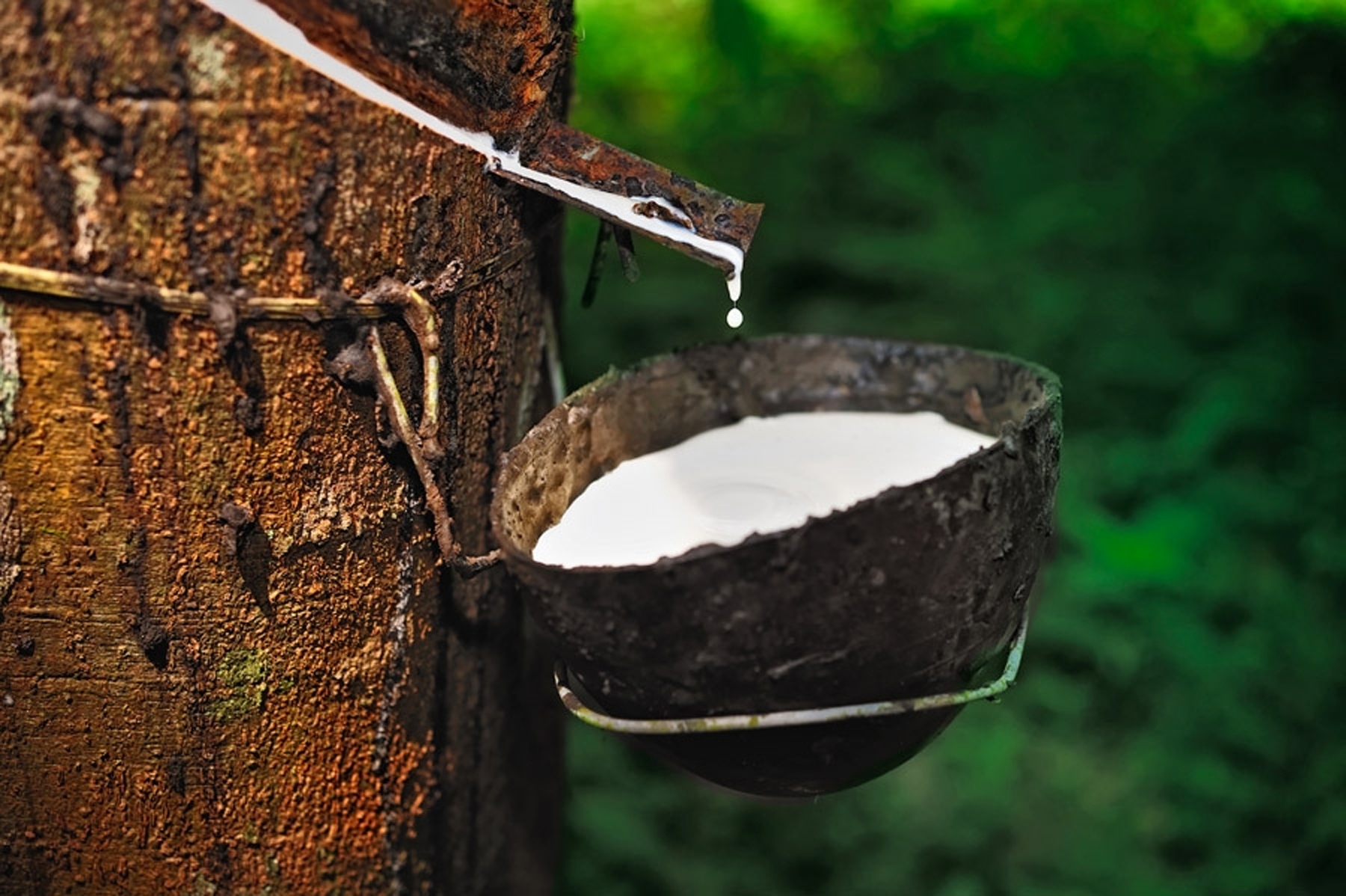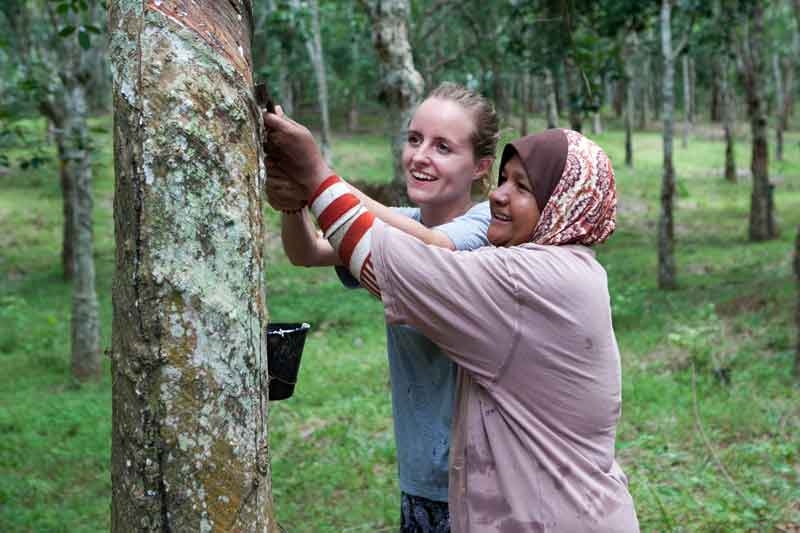 Latex balloons are made from 100% Natural Rubber Latex (NRL), which is collected from the Hevea Brasiliensis Pará rubber trees that are grown in certain areas of the tropics and is fully sustainable.

A latex balloon begins to decompose from the moment it is manufactured and in contact with the natural elements. Decomposition is rapidly accelerated when the balloon is inflated and exposed to sunlight and oxygen.
This process of decay causes the balloon to oxidise. Oxidation begins within approximately one hour of inflation and is visible in some types of balloon as a cloudy or misty appearance.
In the same way that the wood from a tree will rot, a latex balloon is made from the sap of the tree, and will disintegrate in the same way.
Recent biodegradability tests have confirmed that natural rubber balloons biodegrade to approximately 90% within 2 years, under test conditions.
Sustainability
A Sustainable Source
The Hevea Brasiliensis rubber trees are not cut down to produce NRL. The NRL is obtained by tapping from mature trees, a process which does not harm the tree.
This contributes significantly to the removal of greenhouse gasses from the atmosphere that are produced by industrialised nations and are a major source of global warming.
Preventing Deforestation
Because of NRL cultivation, and consumption of latex products, the planting and maintenance of rubber tree plantations helps towards the prevention of tropical rainforest deforestation.
The process of tapping a single tree can be sustained for a period of up to 30 years, which provides employment for many agricultural workers in some of the poorest areas of the world.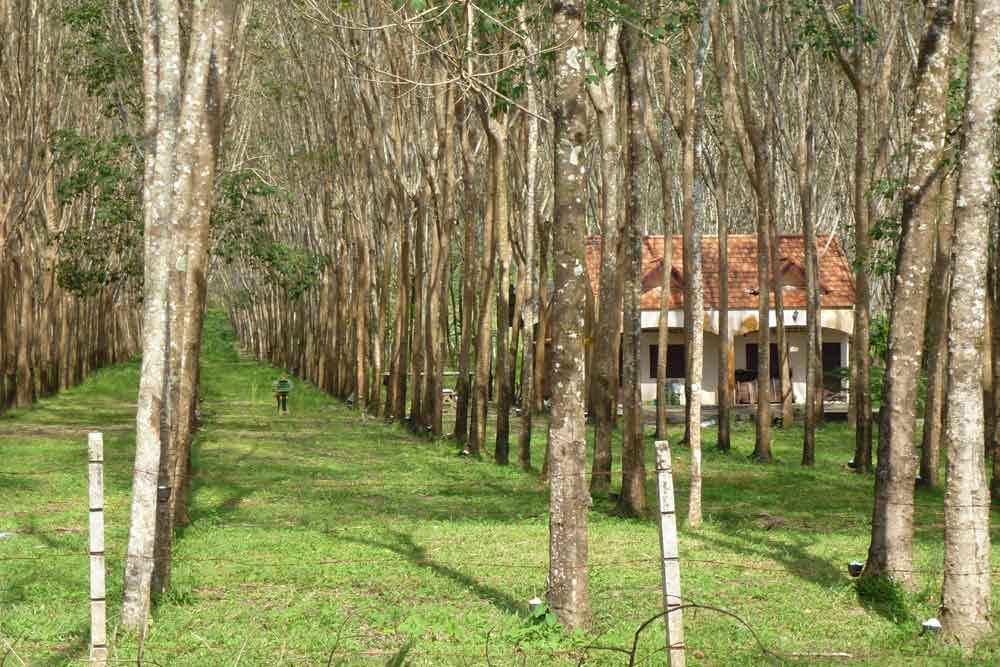 Rubber Tree Plantation
Employment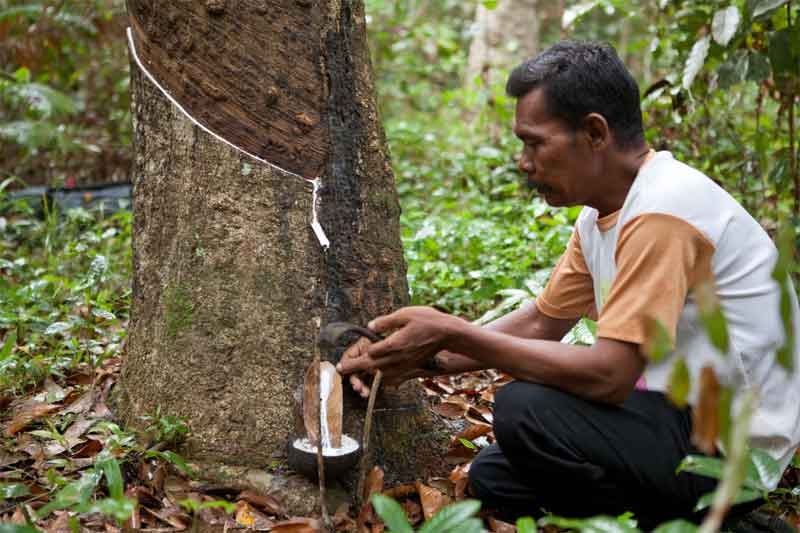 Tapping for Latex
Small Scale Growers
85% of the world's rubber plantations belong to small-scale owners and are typically less than 4 hectares in size.
Around the world, the cultivation of rubber latex employs 6 million people, just within the plantations, that doesn't include those working in jobs connected to the production, trade or transformation of natural rubber.
Rubber trees offer numerous advantages to the grower. During the maturing period it is possible to grow crops between rows of trees, generating additional incomes for the growers.
Harvesting, or tapping, then takes place 11 months per year. Work is therefore distributed throughout the year, and production is less subject to weather risk factors than other crops.
Finally, the latex obtained is easy to preserve. Rubber cultivation enables small-scale growers to spread their activity and income. On average a grower receives between 70 and 95% of the final invoiced value of natural rubber.
Balloon Releases
B-Loony Ltd DO NOT advocate Balloon Releases!
Our advice is that helium inflated balloons are weighted, to prevent them from being inadvertently released, and that air-filled balloons are tied to recyclable balloon sticks, which guarantees they cannot be released into the atmosphere.
We are members of NABAS, The National Association of Balloon Artists and Suppliers, and follow a strict code of conduct to ensure a minimal impact on the environment.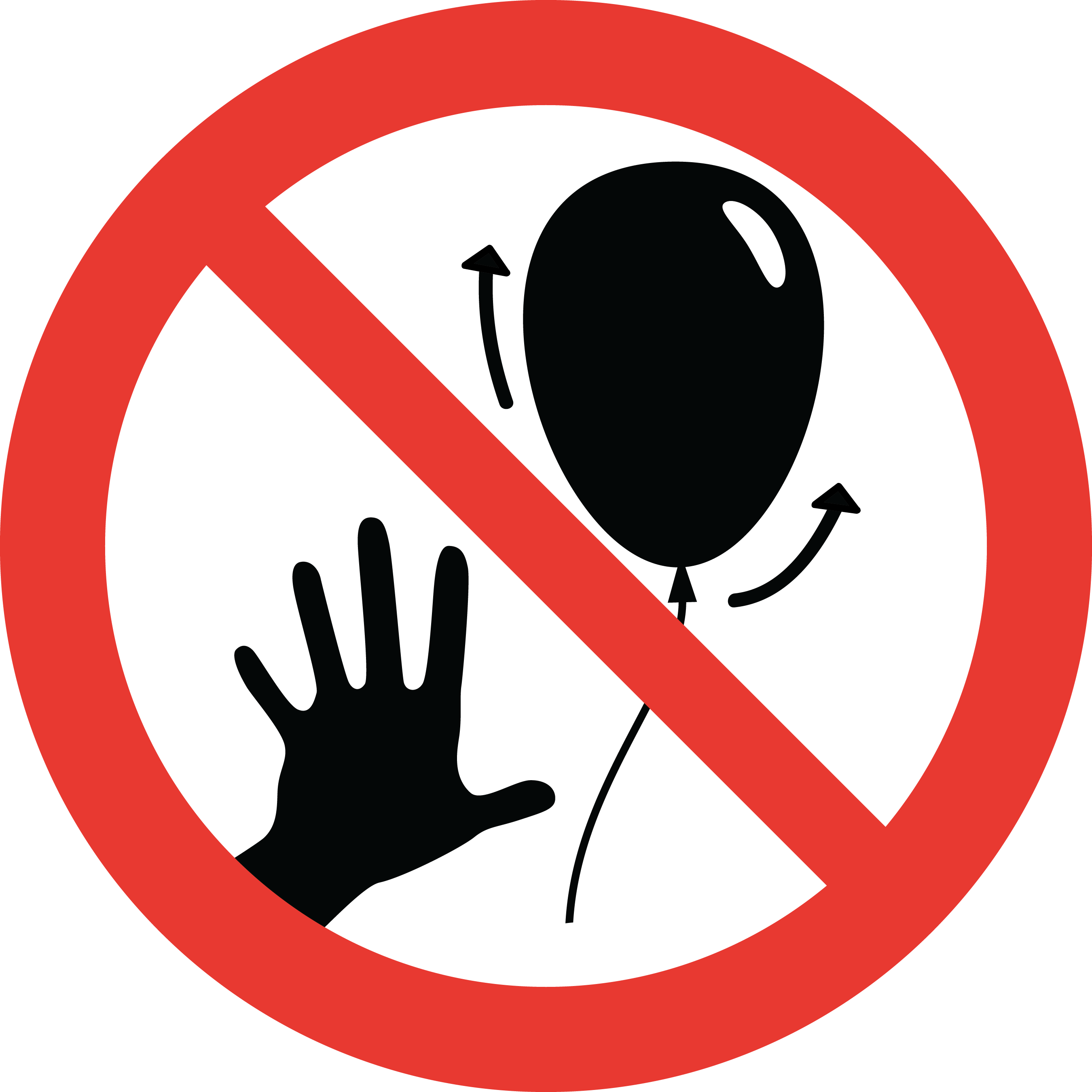 B-Loony Ltd is also a member of the European Balloon and Party Council (EBPC), we advise all of our customers to use balloons responsibly and adopt the 'Don't Let Go' policy
We also encourage our customers using balloons as promotional products follow the same guidelines.
Best Practice Recommendations
For Helium Inflated Balloons
Helium inflated balloons must always be weighted to prevent accidental release. We supply valves, ribbon, and weights for this purpose, whether for clusters of balloons or individual handouts.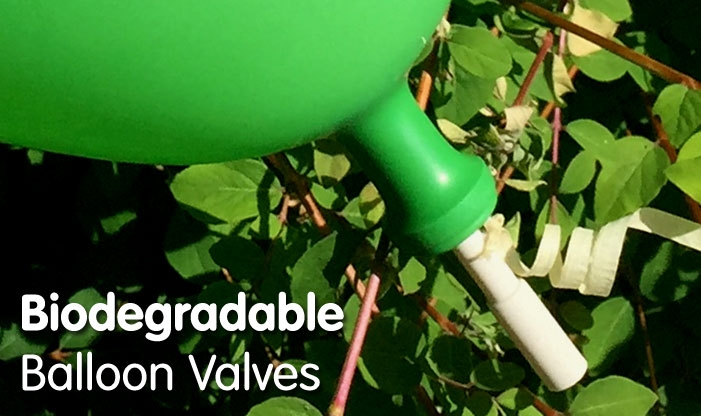 Our latest development is the Biodegradable Balloon Valve which is made from corn starch and includes a length of FSC® raffia ribbon, both of which are certified compostable.
If a balloon carrying the biodegradable valve is inadvertently released, the risk to wildlife and the environment is diminished, since the raffia ribbon (FSC®) disintegrates when wet, and tears under tension, ensuring it can't get tangled up in anything. The compostability of the corn starch material used for the valve body is verified by independent testing to meet the requirements of European Communities' Directive EN 13432.
One of the final tests even involves growing a bean in the corn starch pulp to ensure it's not toxic.
For Air Inflated Balloons
We recommend that air filled latex balloons for handouts should always be supplied with our child safe, one-piece balloon sticks which are recyclable and reusable!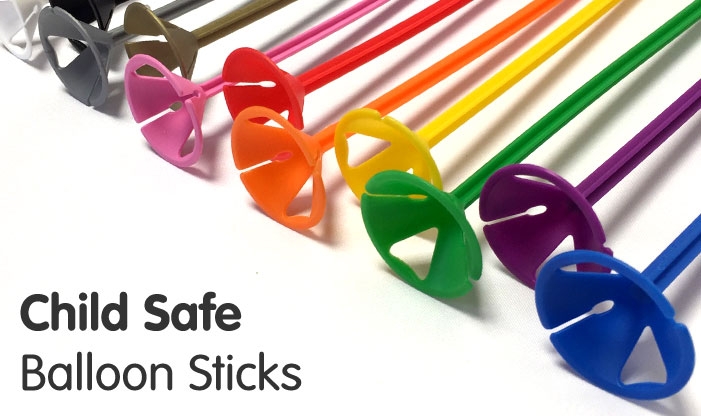 With a balloon stick, the balloon is tied to the stick, preventing it from blowing away, and because the balloon is tied instead of knotted, if it comes loose, it instantly deflates and falls to the ground.
Likewise, if a child drops a balloon tied to a stick, the weight of the stick prevents the balloon from blowing away and ensures children don't chase balloons into the path of danger.
The potential impact of air inflated balloons on the environment is lower than that of helium inflated balloons, but warnings regarding child safety and the disposal of balloons must still be observed.
Disposal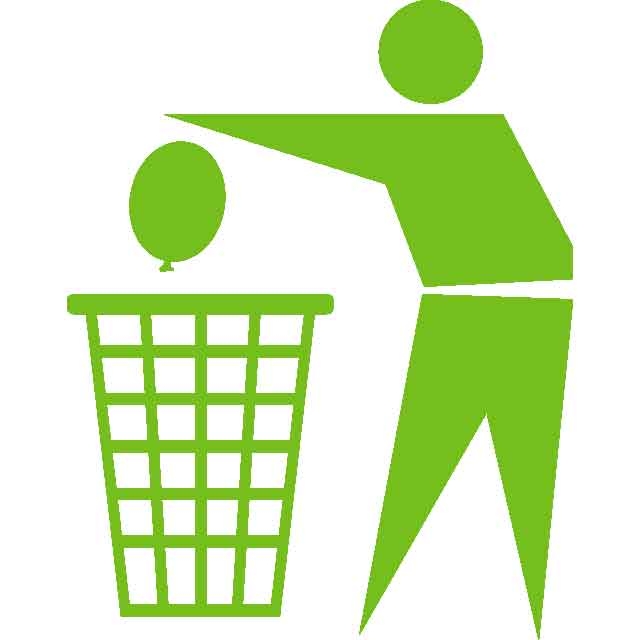 All balloons, as with any other product, must be disposed of responsibly.
Whilst latex balloons are 100% biodegradable, they must still be disposed of with household or commercial waste until such a time that local authorities can provide suitable composting facilities.
Our balloon sticks are made of polypropylene and are recyclable. Check with your local authority on how best to recycle these.
Our Ethical Commitment
It is through our commitment to ethical standards and the demand of our customers that we continuously invest in research and development, and as a result, B-Loony Ltd have established many eco-friendly and biodegradable products, several of which are unique in the marketplace.
B-Loony Ltd are ISO: 9001 certified, SEDEX audited members and have recently adopted an FSC® policy promoting its commitment to the responsible management of the world's forests.
All wood and paper products manufactured by B-Loony Ltd, including the raffia ribbon included in our biodegradable balloon valves are FSC® certified.
Health & Safety
When using or supplying balloons for promotions, it is important to remember that they are considered a toy.
As such, balloons are subject to the same extensive tests and health and safety standards as any other product intended for use by a child. Age restrictions and recommendations of adult supervision are printed on all packaging.
B-Loony Ltd is fully compliant with all legislation and regularly undergoes relevant assessment audits.
Watch How Balloons Are Made