Our new PLASTIC FREE balloon holder has won the Promotional Gift Award 2019.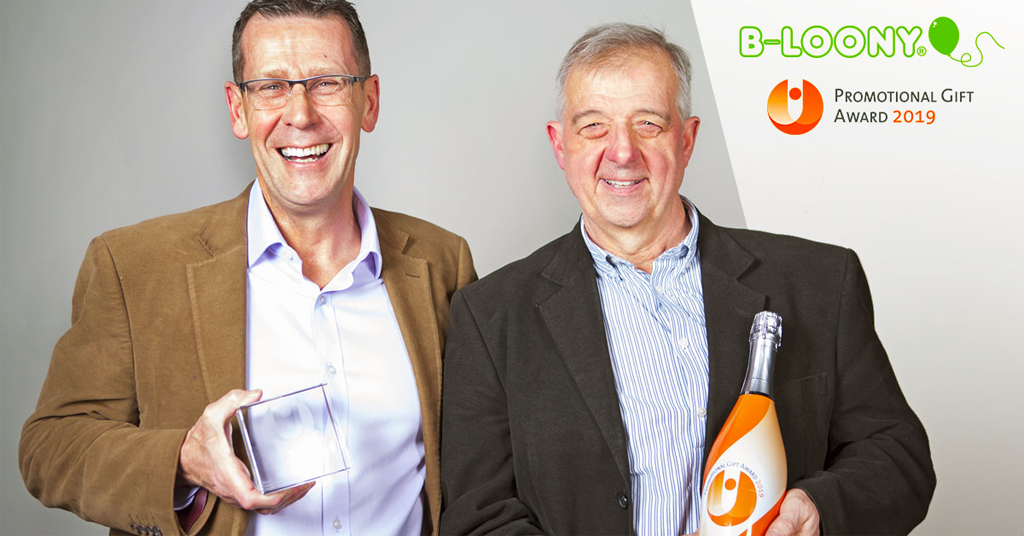 The BalloonGrip®, a new balloon holder made from engineered cardboard will completely replace plastic balloon sticks which are due to be banned!
Plastic balloon sticks are already due to be banned by the EU in 2021 as part of their latest directive on single use plastics, so a viable alternative was urgently required to support those in the balloon industry.
Our clients who rely on branded balloons to raise brand awareness and engage with their customers were particularly keen that we developed a solution quickly.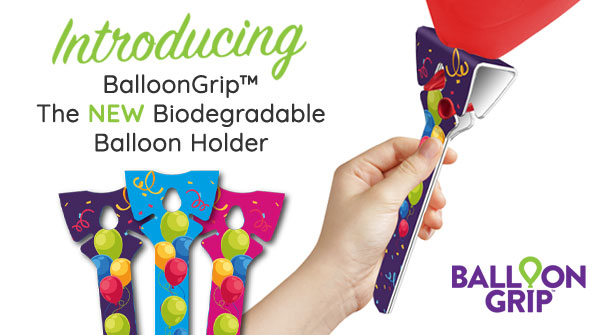 We have designed the BalloonGrip® in close partnership with our major clients to ensure a smooth transition from traditional sticks can be achieved.
The new alternative is now made from sustainable materials which can be fully recycled in household recycling along with cereal boxes and other paper based packaging.
For more information about our BalloonGrip® please call our friendly team on 01494 774 376.