Since their launch back in January 2019, the 100% paper hand waving flag has fast become the most popular product for the environmentally conscious and discerning print buyer, and it's already saving tonnes of plastic from entering landfill.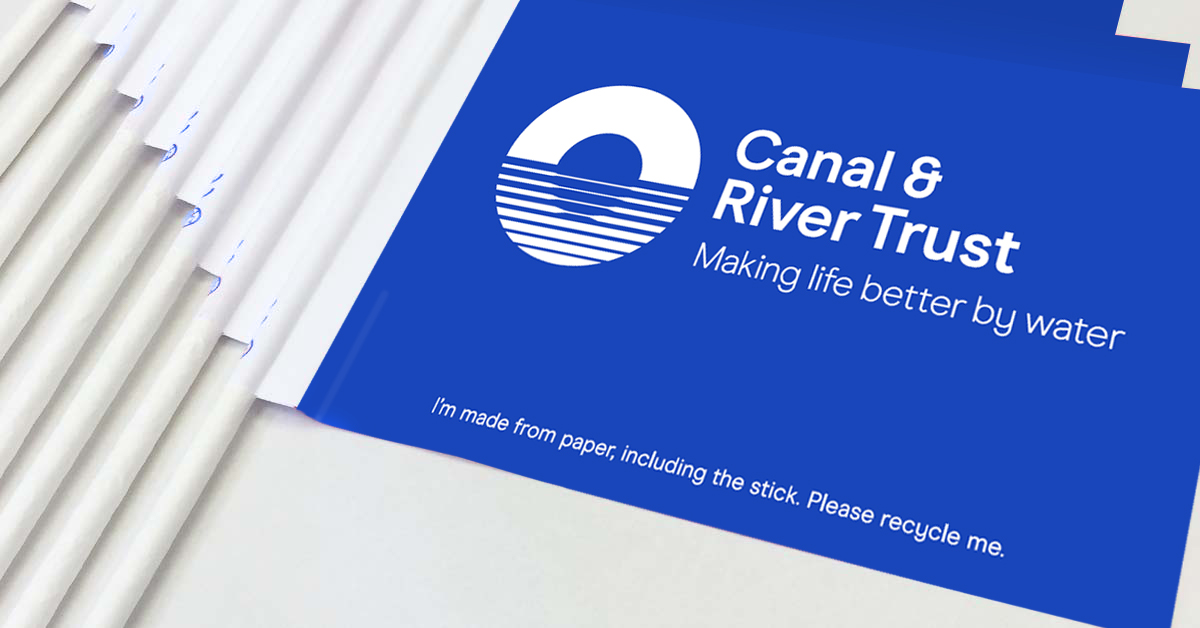 The airing of Blue Planet II saw the world enlightened to the damage single use plastic causes the environment and our eco-system, and David Attenborough tasked us all with reducing our plastic use and waste.
At B-Loony, we launched a paper alternative to the traditional plastic sticks used for our paper hand waving flags. This new design builds upon the paper flag we launched many years ago, but with some vital new changes. The latest iteration features a hollow core, which uses a fraction of the amount of paper than our previous solid core version, making it lightweight and easily recyclable.
Our customers are embracing the change, with many taking the marketing opportunity to promote their switch to more sustainable options, and others by adding slogans to their flags to highlight their recyclable nature, and encouraging the end user to recycle them after use.
With such an early success and fast adoption rate of the new paper stick, we have since made the easy decision to discontinue the traditional plastic flag sticks in favour of the paper alternative.
Sustainability is key to shaping our future as a promotional product manufacturer as we continue to innovate and raise the standards in development of new products to meet our customer's requirements.
As part of our sustainability policy, we are sourcing raw materials such as wood and paper from sustainable sources which are certified by independent bodies, giving our customers additional peace of mind that the products they purchase from us are the most environmentally friendly on the market.