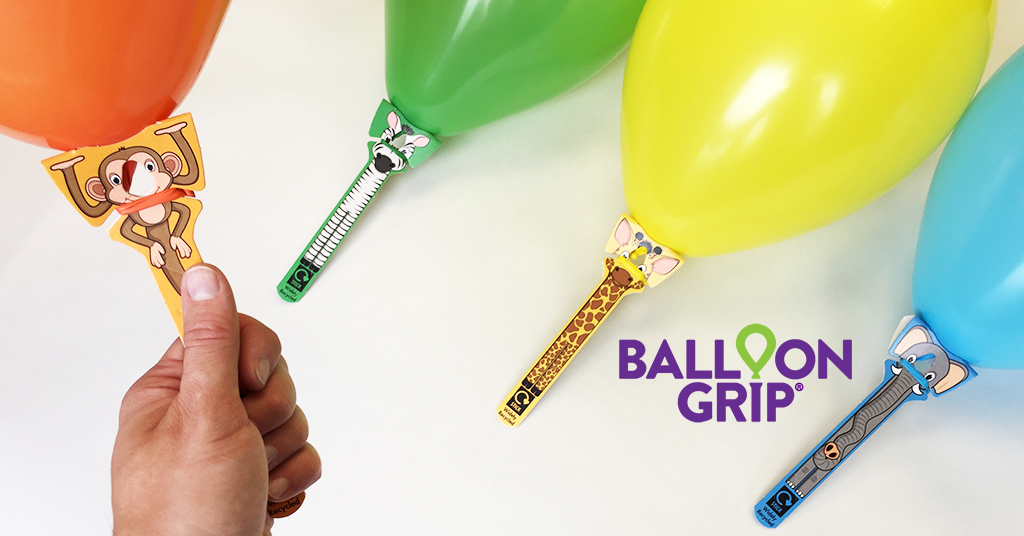 Our innovative new eco-friendly cardboard balloon sticks have hit the high street in shopping centres and food retailers across the UK.
Replacing the need for unsustainable plastic sticks, the new BalloonGrip®, when used together with a natural rubber balloon, makes the product completely eco-friendly, as the cardboard BalloonGrip® can be recycled and the natural rubber balloon is plastic free and will biodegrade.
Andy MacInnes, Commercial Director at B-Loony said:
"We understand our responsibility as a business is to ensure that our products are sustainable and do not harm the environment. For that reason, we are continually innovating and evolving and our new cardboard BalloonGrip® is a real step forward. This is the first product on the market anywhere in the world that solves the problem of single use plastic balloon sticks and, together with our natural rubber balloons, they are an eco-friendly alternative for businesses wanting to use balloons as a fun promotional product for events but concerned about the environmental cost of doing so.

"As the largest printed balloon supplier in the UK, our clients are some of the most recognised brands in the world, so we are delighted that this product has already been picked up by the leading organisations and we expect to be able to sell it across the UK and overseas in large quantities over the coming months."
The cardboard BalloonGrip® can be custom printed with branding or promotions alongside the balloon itself for added impact.
For more details, see https://www.b-loony.co.uk/balloongrip