With an ever-growing global client base, orders for our promotional products come in thick and fast, often putting pressure on our factory resources.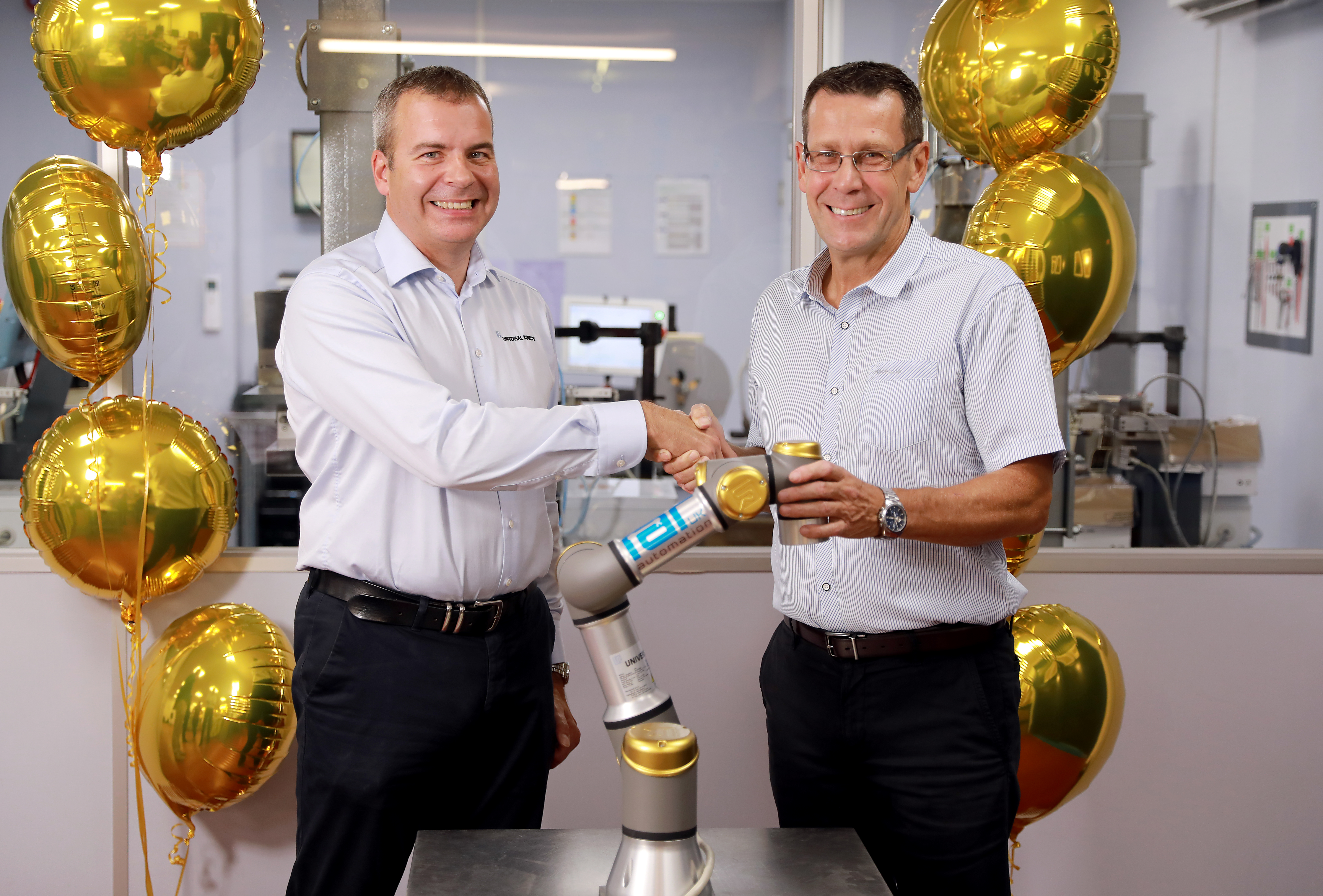 Three years ago, James Clephan, Operations Director, took on the challenge to find a new production solution, which resulted in significant investment in AI and robotics technology: collaborative robots, or fondly known internally as our 'cobots'.
But how did this impact the day to day workings of our factory?
Cobots Welcomed By Staff
The good news here is that the introduction of the latest robotics into the business was wholeheartedly welcomed by staff.  In fact, this change has resulted in significant business process improvements and delivered increased productivity. Not only have the existing team been able to upskill to learn how to programme and manage the cobots, but also some of the more repetitive, time-consuming tasks have been automated, which has freed up time to work with their newly developed new skill-sets.
James says: 'It was never our intention to lose staff as part of this process – in fact we've increased our numbers and now have eight cobots working alongside an expanded team on a 24-hour shift basis. Automation has allowed us to increase productivity by around 50%."
The Key to Success
The key to success was involving team members at every stage of the journey. By engaging the team with initial research, investment decisions, and ensuring this clear understanding that jobs were not at risk, the B-Loony staff welcomed the change, and are happy to be part of the newly expanded service on a 24 hour shift basis.
With increased demand for branded products such as delicately sewn promotional bunting and time-intensive tasks such as attaching branded labels to burger flags, this vital part of the business has been able to grow. The increase in capacity and productivity allows us to reduce lead times, take on larger orders and increase the volume of orders for these products.
James was recently interviewed for a robotics case study by Nat West:
https://natwest.contentlive.co.uk/content/digital-revolution-how-to-get-your-employees-ready-for-it-nw