Looking for something different for wedding decorations? How about these for a spectacle.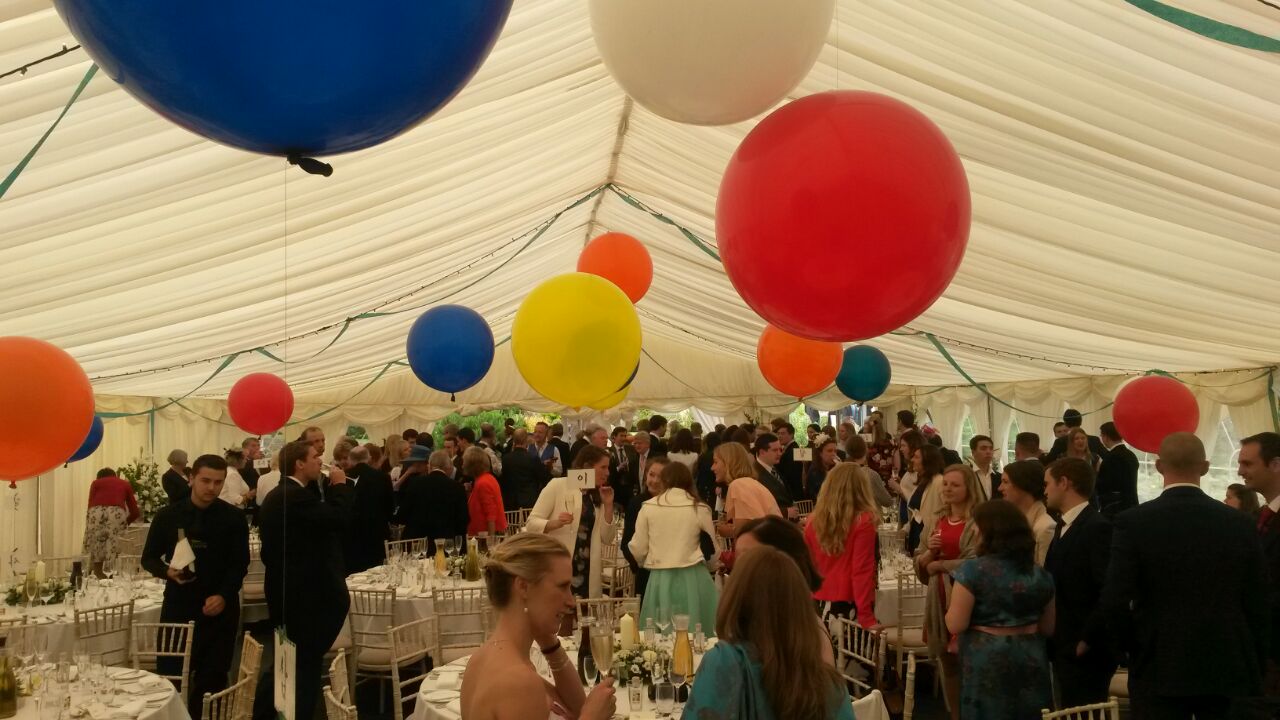 Giant balloons are an incredible product to create stunning displays with. Whether hung from the ceiling, or inflated with helium, when suspended in mid air they take on a mesmerizing quality, wowing guest and impressing venue visitors.
This installation was carried out by one of B-Loony's nationwide decorators on the big day using materials which were delivered to site for the event.
The Bride and Groom left us this lovely message of thanks:
"Thanks B-Loony for the great balloons at our wedding" Milla & Johnny
Click here to find out more about giant balloons.