The entrance to the London Palladium looked stunning for Friday's live broadcasting of Comic Relief's Red Nose Day 2015.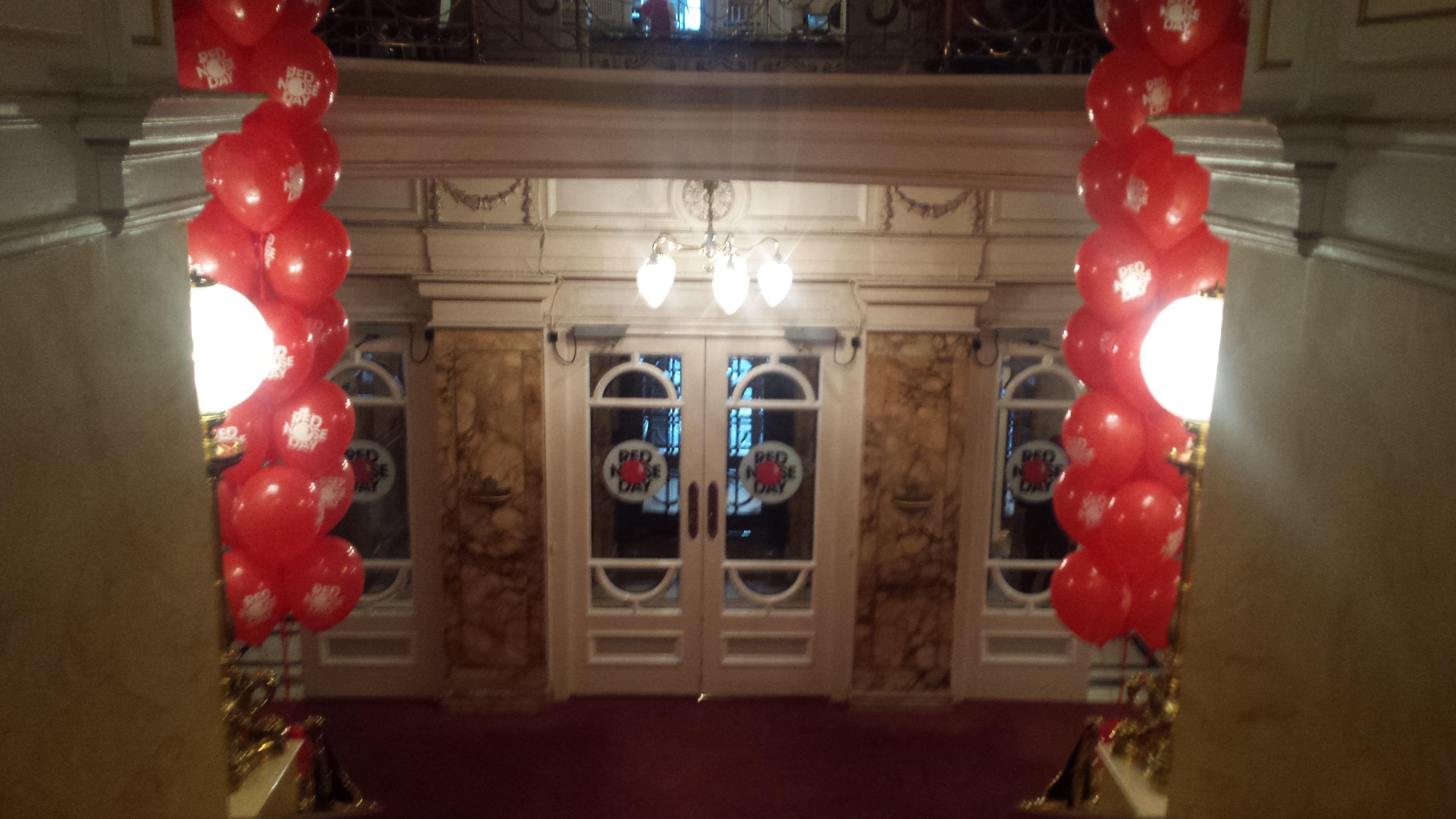 B-Loony supplied the custom printed Red Nose Day balloons, which were inflated and arranged by our professional balloon decorators.
Marie Foley, project manager for Comic Relief's creative team sent us this very kind thank you:
"Just wanted to say a massive thanks...

...they were absolutely fabulous. Couldn't believe how quickly they put up the balloons and how fantastic they looked in the Palladium."
Our pleasure Marie, and congratulations on raising over £78m, a fantastic achievement by all involved.